This outdoor fire is a manifestation of design, it could hardly be simpler or more beautiful.
Please note shown and priced is the Circle Outdoor Fire & Grill with Corten Steel Base, Cooking grill and with the available Cover (Cooking grill & Cover shown in picture gallery). Can be purchased separately as individual items, please contact us for more information.
Description
There is plenty of space for family and friends around the wide dish with enough room for everyone to use the flat grill. RAIS Circle will become the natural gathering spot for all sorts of outdoor fun and any big or small culinary experiments. So get grilling, frying, roasting and baking… Or just let the fire speak for itself in the dark night or at sundown…
Circle is made of Corten steel and becomes even more beautiful with age.
Additional information:
Dimensions: 1020(bowl)/540(base)mm x 920mm(650mm base) (W x  H)
Diameter of bowl: Ø 1020mm x 280mm (Height)
Weight 137.5 kg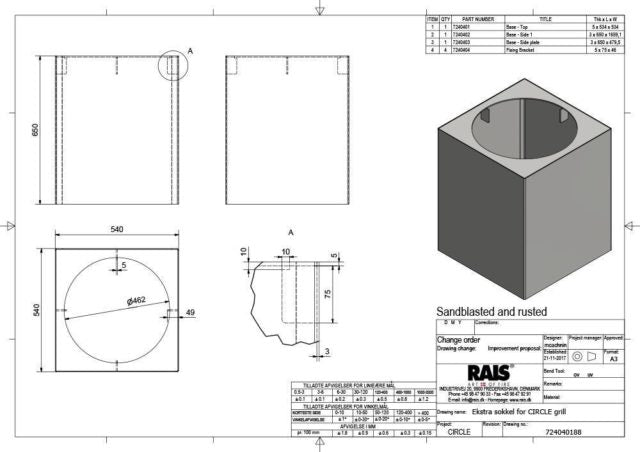 Only 1 left in stock (can be backordered)