The Piquia model is a compact CorTen steel wood stove with an industrial look.
The Piquia dimensions are: 201 x 40 x 34 cm
Please note that all RB73 products are made to order!
Description
This terrace stove has a galvanized steel door handle and stainless steel lock bolts around, both above and below the door.
These contrast well with the warm rustic plate  material. At the back side of the fireplace there  is a small ash tray.
3mm CorTen steel
Galvanized handle
Stainless steel nuts
Outlet Ø 101,6x2mm L=1180mm
Airspoiler above the glass
Ashtray at the backside
Including rainhood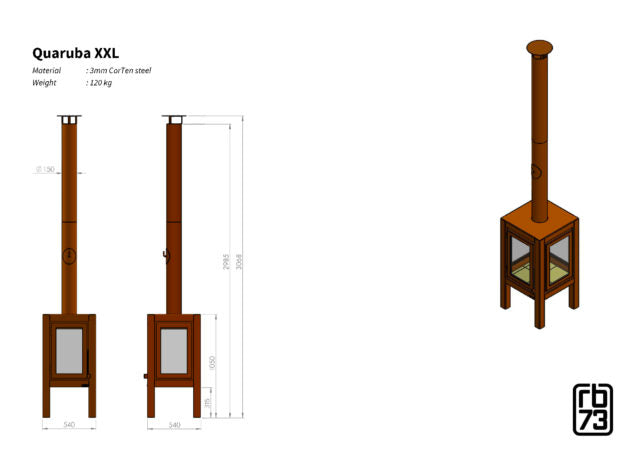 Only 2 left in stock